Join The Institute for Inner Studies, The Acharyas of Pranic Healing and
thousands of Arhatic Yoga practitioners around the world
to celebrate Master Choa Kok Sui's birthday in an unforgettable Online Arhatic Yoga Retreat!

RECONNECTING WITH THE TEACHER, REIGNITING OUR SPIRITUAL PRACTICE,
UNITING WITH THE GLOBAL ARHATIC FAMILY

"The purpose of the Arhatic Retreat is to stuff, stuff and stuff the students with Spiritual Energy!"
Master Choa Kok Sui
Strengthen your Arhatic Yoga practice through videos of Master Choa Kok Sui together with personal experiences and guidance from Master Pranic Healers and senior disciples of Master Choa Kok Sui online, at the comfort of your homes.

Benefits of the Global Arhatic Yoga Retreat Include:
Remember the Teachings and Fine-tune your Practice.
Get Clarification on Teachings and Practices.
Purify your Physical, Etheric, Emotional and Mental Vehicles.
Practice Intense Meditations and Feel Lighter, more Empowered and Peaceful.
Receive Powerful Teachings to further Accelerate your Spiritual Development.
Use the Energy of the Retreat to Materialize your Wishes and Goals.
And Much More!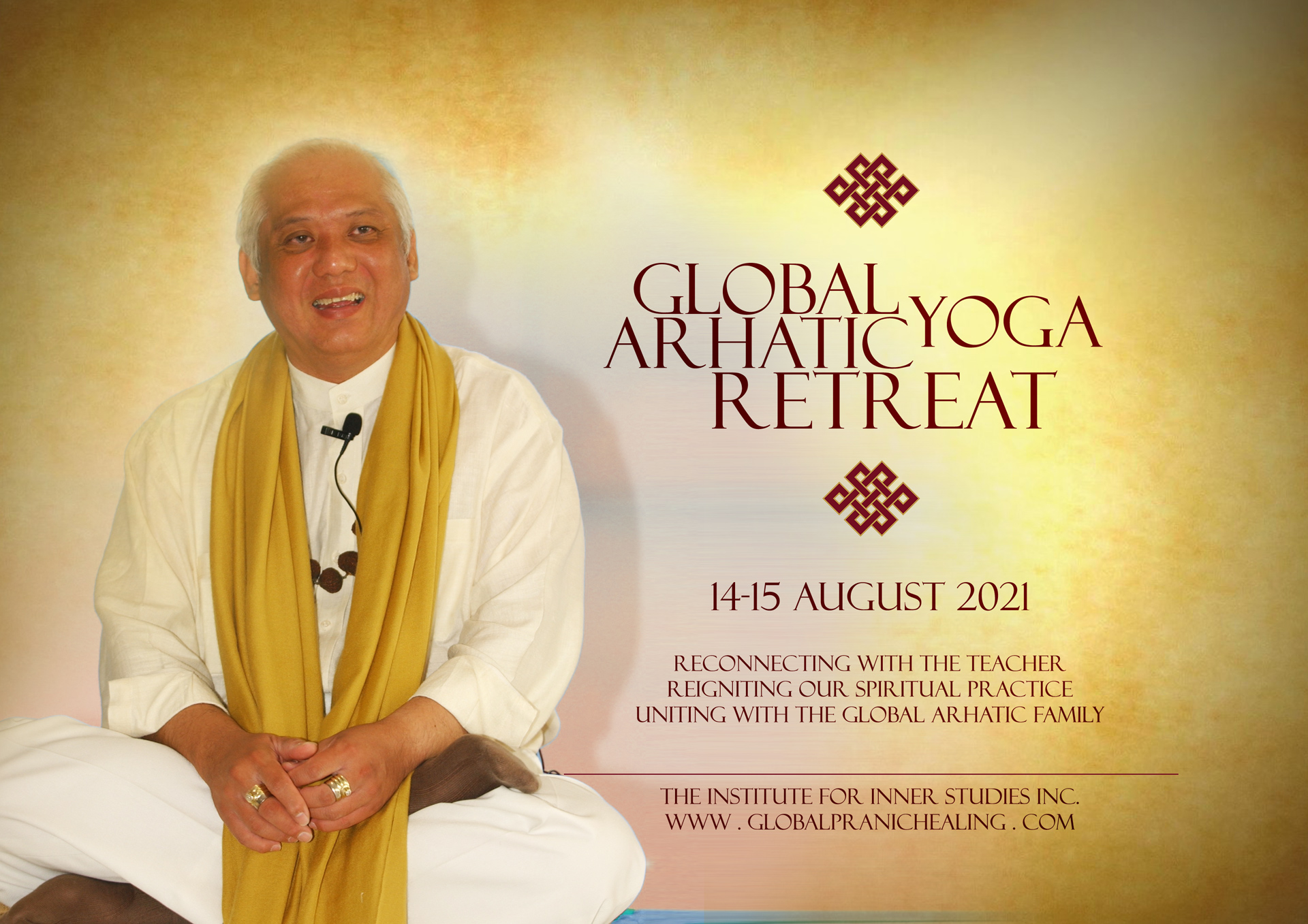 The Global Arhatic Yoga Retreat will be conducted in 3 Time Zones.
Stay Tuned for More Details.

– NOTES –
The red text specifies each region's time slot. You may join both time slots if you wish to.
The details on how to join the different sessions on different time zones will be emailed to you.

Your Donations can go A Long Way!
Donate to support Master Choa Kok Sui's charitable organizations.